If you are weary of trying several traditional treatments to improve your health and happiness, we have got you covered with our proprietary salt room therapy. It not only improves mood but also treats respiratory and skin problems.
Salt Room is an exclusively designed space covered with Himalayan pink salt, where people sit and breathe salt induced air. It is famous for treating various respiratory, skin, and anxiety issues by using the healing powers of Himalayan salt.
The construction of the Salt Room is pretty simple yet complicated, Himalayan
salt bricks
salt is molded in the form of salt bricks and used to make the salt room walls/ceilings, whereas the ground is usually being covered with granulated Himalayan salt. However, the remedial parameters of the Salt Room (for example, the concentration of salt molecules, their size, and the speed of its aerosol) are customized fitted to a customer's particular well-being goals, using a highly advanced Halogenerator. These therapeutic settings are specified and then managed and maintained by the Halogenerator. A little (controlled) amount of aerosol salt is scattered into the room.
There are basically various types of salt room therapies this particular type that uses Halogenrators is called Halotherapy. Another much-hyped type is called Speleotherapy which let the Himalayan salt uses its natural ability to emit salt molecules and do its wonders freely.
There are no specific consumables, equipment, or needles used in the treatment procedure, which adds another advantage. There is nothing to consume, and there are no intrusive ways. With dry salt treatment, you just sit on a seat and breathe in salt particles during sessions that last anywhere from 20 to 45 minutes.
However, there are many factors that make the salt rooms absolutely wonderful and soothing. One of the major reasons is its beautiful pink color. The color gives stunning illuminated effects when get blended with the vigilant composition of lights. When placed in front of the fire the tiles get warm and give an ultimate warm/relaxing effect.
People have also started making their own customized salt rooms by using salt bricks and salt adhesive. The reason behind this hype is the fact that Himalayan salt room has the power to make the person feel great along with uncountable other health benefits.
The salt rooms are used almost all over the world as people from America to Europe and Asia; people are quite fond of them. They are also commonly seen in Hamptons to New Jersey to Hungary to Israel to Russia and Indianapolis.
If you haven't tried a much-needed salt therapy then you are missing out a lot. Try it out at your earliest and have a great experience.
Himalayan Salt Bricks for Wall
We mined Himalayan pink rock salt from the Himalayas deep hills in Khewra Punjab. Our skilled labor craft our pink rock salt into different shapes. We produce Himalayan Salt bricks into standard sizes which can use for the construction of salt wall. Himalayan salt bricks for wall are special salt products that people use for addition of salt wall to a spa or Sauna.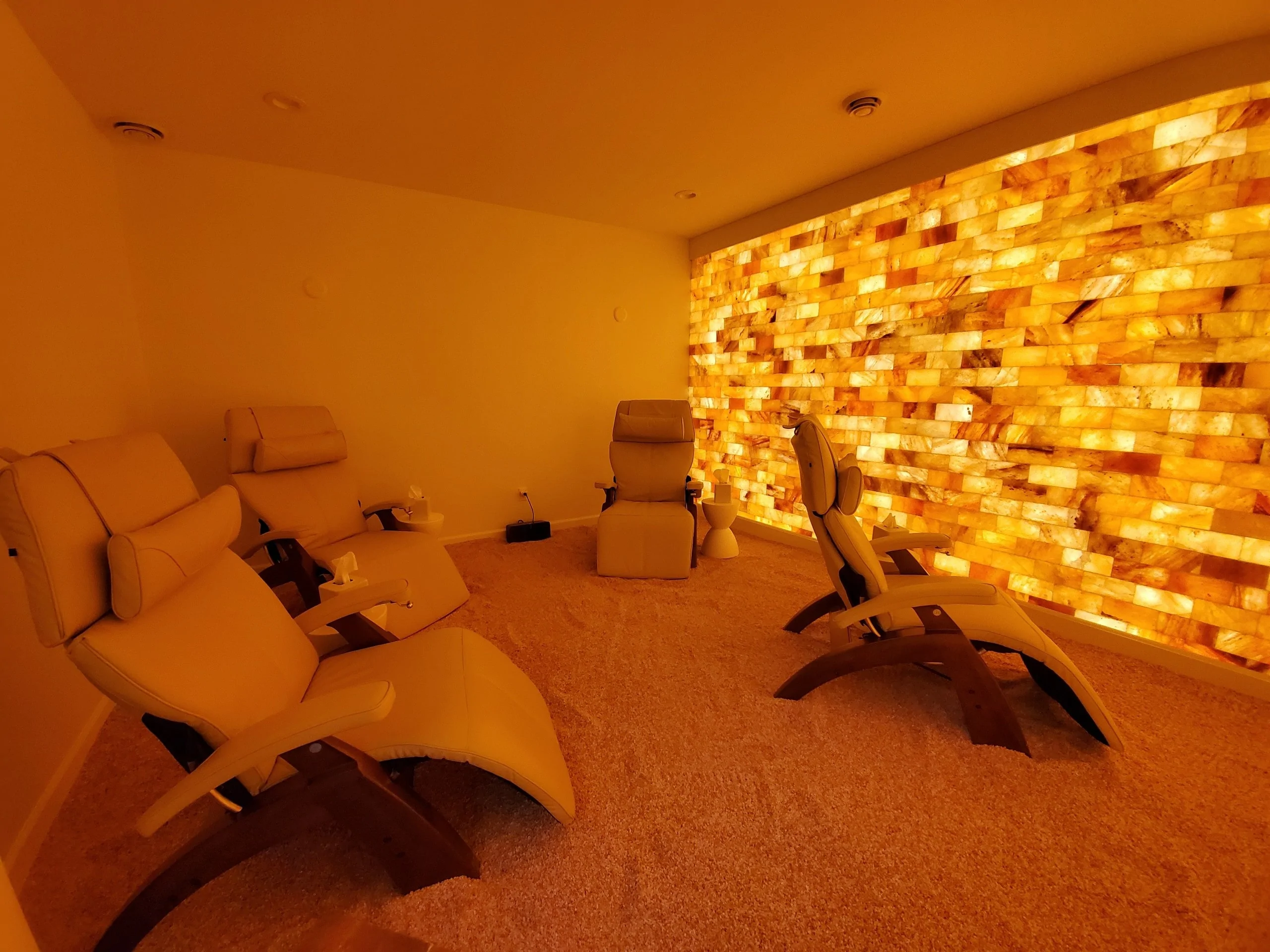 Magical Uses of Himalayan Granulated Pink Salt
We craft Himalayan pink rock salt into many shapes. We produce pink salt granules for edible and for flooring. Himalayan granulated pink salt is commonly used for the floor of the salt room. It comes in different sizes of granules. For the flooring 2-5mm granules size is a good one. But the edible, can differ like a smaller size of granules.
Himalayan Granulated Pink salt
Himalayan Granulated pink salt is basically in the form of small grains. These grains are not that fine but just one step harder that a fine powder. They look very appealing to the eyes because of their natural pink crystalline look. They are easily available online on the websites of pink salt vendors and are popular for their a great many uses. Let's dig deep into three magical uses of these healthy yet beautiful pink salt grains.
For Cooking Purposes
The granulated pink salt is extensively used for various cooking purposes. It's simply because the salt is relatively moistureless, has amazing antibacterial properties, and is full of minerals including calcium, iron, magnesium, sulfur, and others. It can easily be heated and chilled to great extremes because it has no moisture. It helps the food to get digested easily and removes harmful toxins and bacteria from the body because of its antibacterial properties. Its mineral contents not only make the food delish but also very healthy for the body's systems to work properly.
For Spa Purposes
The Himalayan granulated pink salt has uncountable spa benefits as it has the ability to enter the skin through dermal absorption and make a protective layer against dead cells. For this very reason, it is proven to be one of the best natural exfoliators for the skin. It also aids in hydrating the skin thus it is extensively used by mixing salt and water in a spray bottle for facial freshness.
It is also recommended to be added in a bath after a long workday as it helps in relieving cramped muscles. Its mineral contents are said to be extremely beneficial for the skin like sulfur makes the skin smooth, magnesium helps the body to relax, zinc prevents scaring, and others.
For Therapeutic purposes
The granulated Himalayan pink salt is used to cover the floors of the therapeutic salt chambers for its soothing properties. It is proven to give a very soothing effect on the feet when they are being placed in it during a therapy session. It is also highly recommended for meditation spots as it enhances their overall soothing and satisfying effect. It is in high demand these days as the concept of making customized salt chambers at homes and offices is at its peak.
Add granulated pink salt to your lifestyle and have a great yet healthy life.